Forums
Debate
EtcetEra discussion board
Current threadmarks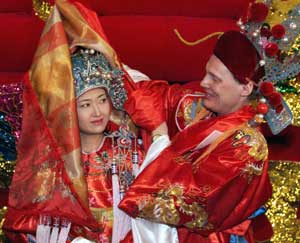 Deleted user 9306
Self-requested short-term ban
Aug 19, 2019
no. 1
CHANGE: have informed in regards to the "Wah precisely why will not boys purchase coffee dates" thing that I complained about here, therefore it is maybe not a Huuuuge ailment anymore, but i am maintaining it since it was my personal original thoughts.
Sort of a spinoff of that different bond on here (unclear if that is let, mods be sure to delete or even). NOT designed to assault that OP or guys at all, but i suppose I just planned to rant.
I'm a 21 year-old Black-Canadian female located in Toronto, and also by Odin, eros escort Jacksonville FL by Amaterasu, by Anansi, because of the forces of Greyskull, I hate internet dating. But i need to count on they easily would like to get times after all usually. I'm an important introvert. I have pals but I'm pals using them individually/I don't have a 'friend party' per state. I'm additionally super hectic with publishing, school, services and Brazilian jiu-jitsu. Therefore yeah, online dating apps are pretty a great deal the main means we satisfy guys romantically.
And that I dislike they. Oh guy, by Susanoo, I hate it. I assume in summary in bullet details, i've the following problems:
Guys liking me, I then'll fancy them right back, chances are they will not answer. I really don't go after men (read the part under "Quality of Dates" for exactly why) and whenever this occurs I think they truly are only performing that frustrating thing that guys create in which they accommodate with every person for an ego increase. Merely. a complete waste of opportunity.
Ugh I'm sure there's more to complain about but at this point I just sound bitter and angry and I'm not a bitter or angry person. The favorable role relating to this rubbish usually I'm learning to survive my personal own/cultivating my friendships much more, therefore it is not like I need a guy. But holy geez, if this is all that's around, next my personal "simply come to be a successful creator and get a puppy" end-game will likely be my personal epilogue.
Incidentally, they are my knowledge on most of the major relationship apps excluding Tinder. I'm writing about OKCupid, Bumble, and even Hinge. I have since deleted all my personal pages with the exception of one on Hinge, but even Hinge seemingly have some ineffective guys upon it.
Can other girls/dudes on right here cosign or am I alone here?
Deleted affiliate 8861
User asked for membership closing
Aug 19, 2019
number 2
We never ever anticipated that it is pleasing because of the barrage of harassment I listen to female be in any type of digital area, but this bond has been however enlightening in several ways. Thank you for the bond OP.
Edit: I've never dated, tried to, or used internet dating apps, but it must be hard to sound interesting when anyone don't read so much more than their biography so when especially for men absolutely similar most likely 5+ more guys complimentary collectively person you have in mind.
That is not to belittle your difficulties though. That appears like some shit.
Sandfox
Aug 19, 2019
no. 3
From everything I've read black colored ladies particularly have it crude on online dating sites. It looks like those service truly best work with certain organizations.
The java first go out thing is simply the criterion ideal thing on the internet and a few of the other things those dudes do are likely the exact same.
Master for the Truth Stone
Aug 19, 2019
# 4
Septy
Prophet of Truth
Aug 19, 2019
number 5
Maximus
Aug 19, 2019
no. 6
Some details that excel in my opinion: the man spending money on the most important date. If you ask me and my buddies, there can be a lot of first schedules and it can add together real rapid for a guy, in order thats why often some men might not want to pay for the big date. Some guys currently burned up in which they grab girls on for a dinner or meal or drinks hence people instantly ghosts all of them after the go out.
2nd point, In my opinion everybody has raised above regular criteria on these apps because its designed for people to conveniently judge and make a separate choice. Theres even more to somebody than simply strictly looks, as a result it seems like a hypocritical thing to express your dont desire to be judged for activities, then again rapidly assess other people?
Your different things add up also it sucks you should be inundated by assumptions predicated on the competition and exactly what perhaps not.
Morrigan
Spear regarding the Steel Chapel
Aug 19, 2019
number 7
Sorry TomoeGoZen that's some bullshit for the most part. That said the component about having to pay. I have to hard-disagree there lol. It really is cool when they receive your, however shouldn't anticipate them to.
Prolepro
Ghostwire: BooShock
Aug 19, 2019
#8
tabris
Aug 19, 2019
no. 9